Bob Sulentic, President and Chief Executive Officer
"Before our HVAC replacement we were working with a break and fix mentality. CBRE | FacilitySource proved our ROI in less than 6 months. As a result, CBRE | FacilitySource is now managing all our facility maintenance services." The testimonial speaks to CBRE | FacilitySource's capability in the Maintenance Management industry. "Our Company has many strengths, including our brand, culture, depth of resources and market intelligence, and most of all, our exceptional people," says Bob Sulentic President and Chief Executive Officer of CBRE | FacilitySource. "Combining with CBRE enhances our ability to grow quickly, serve large, complex client portfolios and invest in our leading model. Together, we can accomplish much more than either company could on its own." Established in 2005, FacilitySource was acquired in 2018 by CBRE Group, Inc., the largest commercial real estate services and investment firm in the world. Today, the stellar combo of CBRE | FacilitySource provides an innovative, technology-driven, single-source facility management and support solution to leading brands across North America.
CBRE | FacilitySource, is the only single-source, tech-driven IFM solution. They focus their work and time on revamping facility performance through rich data analysis. The company's model was designed with over 50 years of industry knowledge and experience. It's the most comprehensive, technologically advanced, and street-proven portfolio of facility products and services. By focusing on work-flow with their leading CMMS software, they can decrease maintenance costs for our clients. Each component of their full IFM solution helps streamline the maintenance process, show areas for improvement, decreasing operating costs, and more.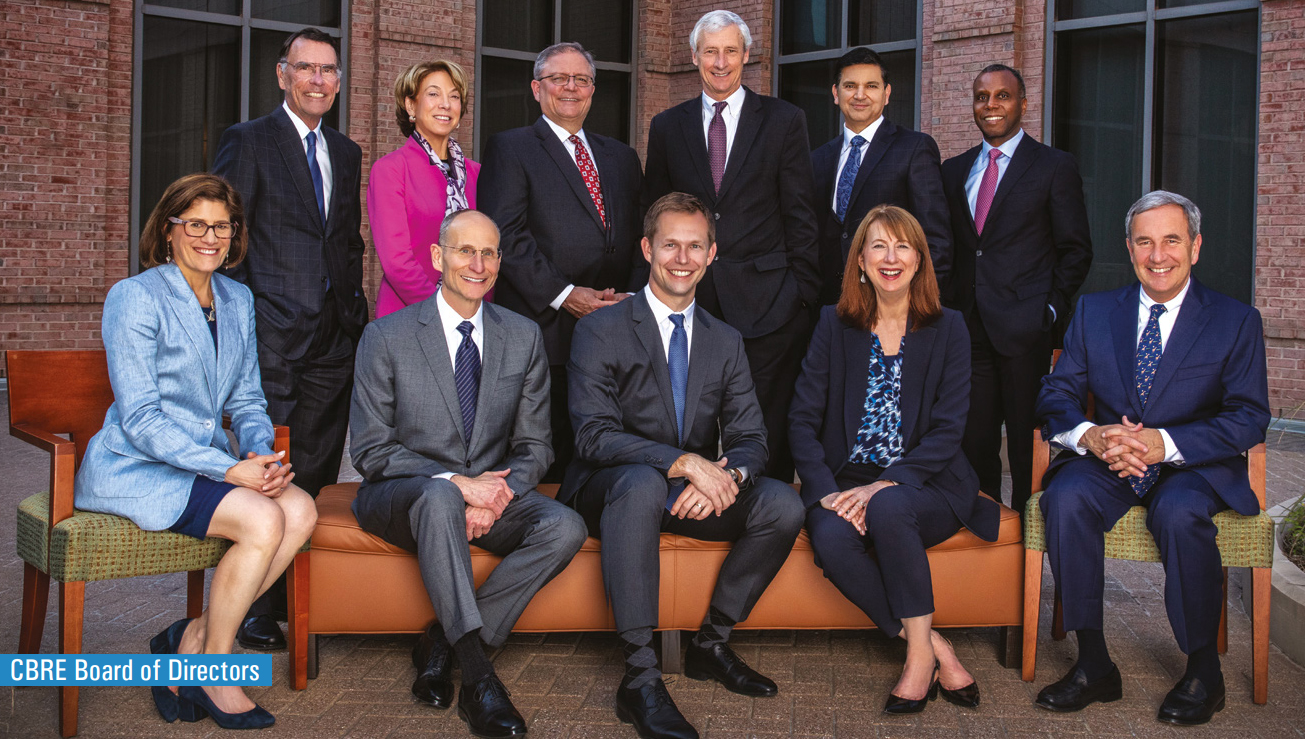 CBRE | FacilitySource maintains the industry's largest and most reliable data repository to provide business intelligence, transparency, flexibility, support, and the Elite Network of Service Providers to save clients' money and get the most out of their facilities while offering peace of mind. With their On-Demand facility management solution, they help clients to reduce the time they spend on the nitty-gritty work facility management sometimes demands. The firm's On-Demand model provides more than fast service; it truly revolves around flexibility. When clients partner with them, they get to decide when they need them and how they want them to help.
ON-DEMAND MOBILE APPS
CBRE | FacilitySource provides On-Demand mobile apps for facility managers and service providers. fmPilot
®
app is designed for facility managers, and fsElite Connect
™
for service providers. The company uses the industry's largest data repository, featuring over 4B+ data points, to help their clients to better manage their operations, benchmark service provider performance, predict maintenance needs, lower expenses, and drive savings.
To this end, FacilitySource's proprietary software solution, fmPilot, with its data repository of over 4B+ data points, combined with their in-house analytics, facility trade and operational expertise is the engine driving continual improvement to optimize their clients' facilities performance.
Our Company has many strengths, including our brand, culture, depth of resources and market intelligence, and most of all, our exceptional people
THE WORLD-CLASS CMMS SOFTWARE
fmPilot
®
provides multi-location businesses everything they need for facility work order management. This application centralizes work orders to ensure well-established processes for service provider management and maintenance requests. The company's On-Demand facility management model allows managers to get a service provider dispatched to a facility in a jiffy with just a few clicks and a pic via their fmPilot mobile application.
CBRE | FacilitySource's Elite Network of Service Providers aims to provide the client's facilities with the best service possible. These handpicked groups of hardworking professionals are vetted by their Supply Chain Management Team throughout the year, ensuring work order completion in a timely manner to deliver your ideal brand experience.
MAINTENANCE TRADES
From exterior maintenance tasks such as snow removal and landscaping to interior maintenance tasks, the company provides various trades to keep the client's facilities up and running. The primary services are divided into three trades, such as Interior, Exterior, and project management. The firm's interior maintenance services include everything from air conditioner HVAC services to plumbing system work and janitorial services. Similarly, they offer seasonality-based and also year-round exterior services. For commercial facilities that experience snow in the winter, we offer snow removal services. And for warm weather corporate lawn care, to floral landscaping and even power washing, the company's facilities will always have a well-kept and inviting look. Also, year-round services include exterior capital projects, parking lot sweeping and maintenance, dark store management, pressure/ power washing for b, and so on. And project management includes construction: ground up and renovation, critical environments, infrastructure improvements, and so on.
OPTIMIZING SERVICE PROVIDER EFFICIENCY
"We help the service providers succeed by helping them access larger clients, get more work, streamline processes and level out cash flow," adds Sulentic. fsElite Connect
™
is the service provider mobile application for fmPilot work order facilitation - from acceptance to completion.
CBRE | FacilitySource strives to be the partner of choice to our service provider partners by providing them with the best digital tools. fsElite Connect allows our service provides to optimally serve clients by allowing them to quickly take before/ after pictures to promote first-time responses, validate location via fsElite Connect's GPS on-site validation, check-in and out of a worksite in just one click.
Service providers can also view work order details on one consolidated screen, and filter work order queue by geolocation and priority.
We help the service providers succeed by helping them access larger clients, get more work, streamline processes and level out cash flow
UNIQUELY POSITIONED TO ADDRESS CHALLENGES FOR CONSTITUENTS
FacilitySource's business model provides a successful network that offers meaningful, tangible benefits to service providers and clients.
VALUE TO CLIENTS
It provides End-to-end facility maintenance management, there is cost savings of up to 25% on facility maintenance spend and capital project work, a proprietary technology platform for extensive analytics, benchmarking, and strategic insight. They can leverage unprecedented national service provider networks across multiple trades (25k+ and growing). Also, the company provides high service levels and quick response times in addition to 24×7 dispatch and support centers.
VALUE TO SERVICE PROVIDERS
The company provides consistent volumes with access to over $4B of annual facility maintenance spend and a single point of contact for over 120,000 locations across North America. CBRE | FacilitySource's offers a highly differentiated technology platform for work order dispatch, including mobile app functionality, dedicated service provider management team, and reliable payment terms with accelerated options.
BUILDING A CULTURE OF ACHIEVEMENT
At CBRE | FacilitySource, they get work done with an unmatched sense of urgency. They are responsive, communicate, and push for a resolution. They strongly believe in the philosophy of partnership wherein they keep their clients' and service provider's interests in mind in all they do. They focus on results, build accountability and constantly raise the bar; thus building a culture of achievement. CBRE | FacilitySource provides facility management and maintenance services to a range of industries such as Retail, Real Estate, Banking/Finance, Distribution/ Supply Chain, Logistics, Grocery/ Convenience, Healthcare/Childcare, and Communications. CBRE | FacilitySource's client success team serves as the day-to-day primary point of contact between a client and CBRE | FacilitySource to ensure the clients' business needs are met, and performance expectations are exceeded. They provide service delivery 24/7/365; their service delivery team will be there when the clients need them.
SOARING INTO THE FUTURE
Having 15 plus years of experience and a team of more 700 experts, CBRE | FacilitySource helps clients deliver their ideal brand experience by improving their facilities' performance through state-of-the-art technology and an Elite Network of service providers. "With an unparalleled breadth & depth national footprint expansion with 25k+ service providers and with over 4B+ data points in the FacilitySource network and over 120k locations serviced, we are going to revolutionize the way companies manage and maintain their facilities," concludes Sulentic.